The Crosby Scholars Program
The Crosby Scholars Community Partnership helps students in public middle and high schools in Forsyth County prepare academically, personally, and financially for college admission and other post-secondary opportunities best suited to each student's goals, abilities, and needs. Crosby Scholars is a community partner of Forsyth Promise, the United Way of Forsyth County, Winston-Salem/Forsyth County Schools, and The Winston-Salem Foundation. In 2012, an alliance was formed with Goodwill Industries of Northwest North Carolina establishing Crosby Scholars as an independent affiliate of Goodwill, which has allowed the Crosby Scholars Program to expand to serve Rowan and Iredell counties. 
With a 30-year history of providing career and college exploration, admissions and financial aid workshops, advising services, college campus visits, community service opportunities, cultural experiences, and over $980,000 in scholarships and Last Dollar Grants for college tuition annually, Crosby Scholars now serves more than 11,000 students each year and has assisted over 35,000 Forsyth County students for college and for life. In 2019, the National College Attainment Network awarded Crosby Scholars the College Access Organization Award of Excellence. Crosby Scholars was also named a national 2019 Example of Excelencia Finalist by Excelencia in Education for Excelencia, a Crosby Scholars program for Hispanic and Latino girls.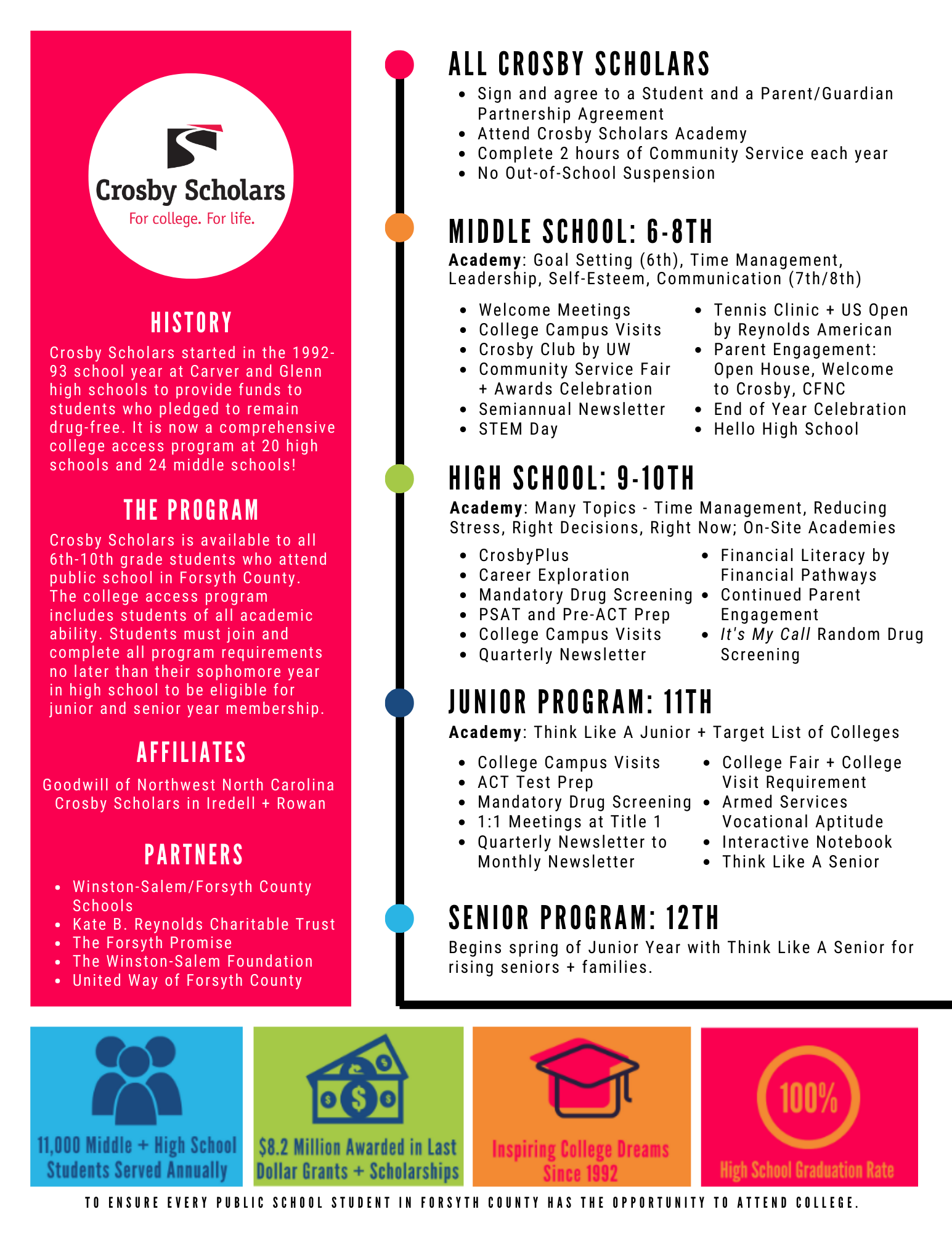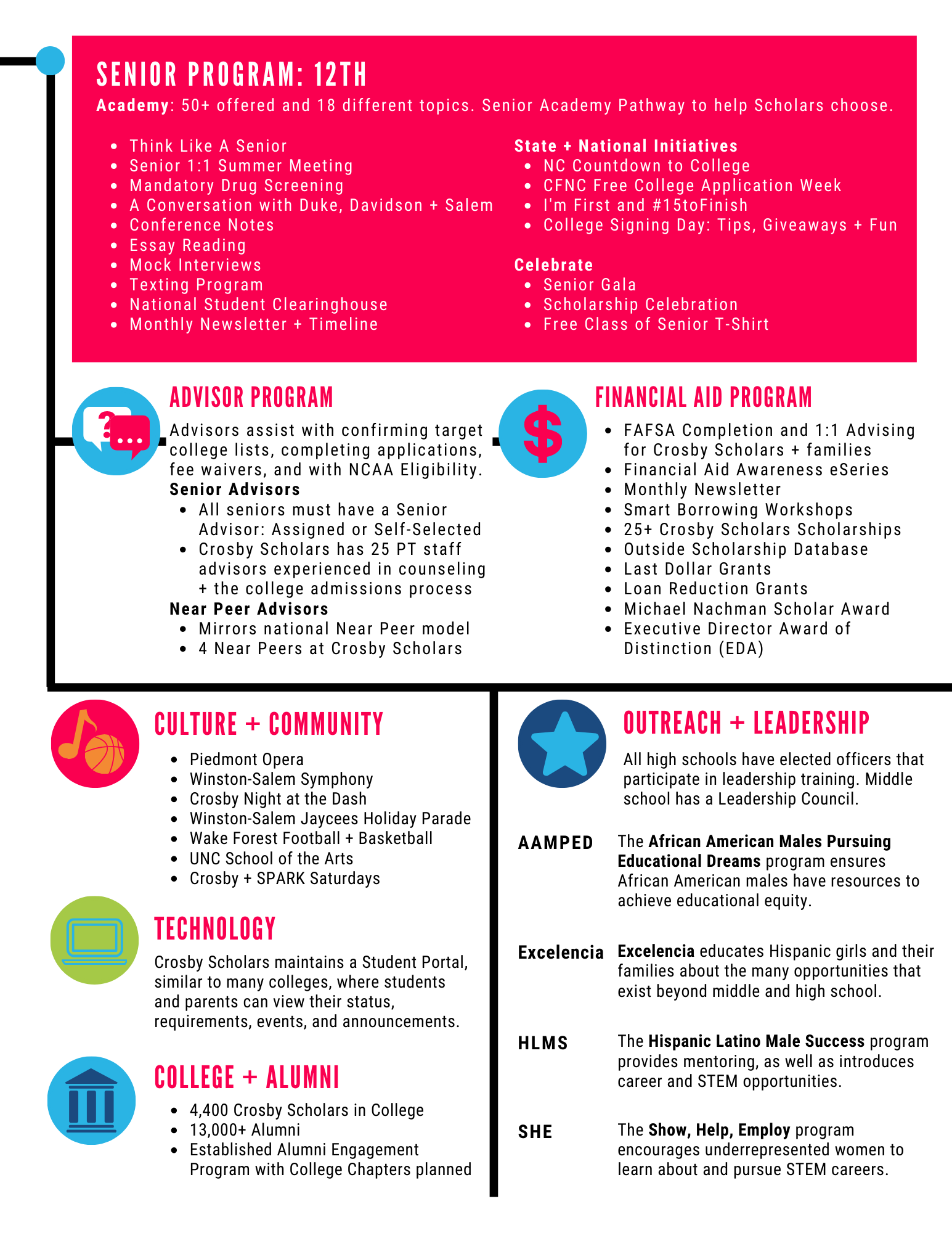 Why Join the Crosby Scholars Program?
Preparing for college starts early! Crosby Scholars is here to ensure that every public school student in Forsyth County has the opportunity to attend college. 
Join over 11,000 middle and high school students in Forsyth County on the path to College, and experience the Crosby Scholars Advantage: 
Career and College Exploration

Community Service Opportunities and Crosby Scholar Perks to Get Involved and Have Fun

Advisors, College Campus Visits, Admissions and Financial Aid Workshops for High Schoolers

Parent Workshops

Over $900,000 in Scholarships and Last Dollar Grants for College Tuition Awarded Annually

And more! 

All at no cost to you.
How to Join
Students in grades 6-10 attending a Forsyth County public school or partnering charter school can join the Crosby Scholars Program by completing a brief application, for informational purposes, on the Crosby Scholars website. Students and families are enrolled into the Program upon receipt of the application.
Please contact us at info@crosbyscholars.org or (336) 725-5371 with any questions.