LIGHHT Program
Leadership | Integrity | Goals | Honest | Healing | Triumph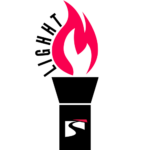 About LIGHHT
The LIGHHT Program for Foster Care Youth began in 2023, to help youth in care navigate through middle and high school with consistency, support and resources by bringing college and career awareness and building a toolkit for life.
The LIGHHT Program was made possible by Blue Cross and Blue Shield of North Carolina (Blue Cross NC) which awarded the Crosby Scholars Community Partnership $500,000 to pilot a five-year Foster Care Youth Initiative to increase the number of Forsyth County foster care youth who enroll in 4-year and 2-year colleges or other educational opportunities after high school. 
Program Highlights
One-to-One Mentorship + Advising

Remain in the Program Outside Forsyth County

Gateway Program

College Tours

Financial Literacy

Check-Ins Beyond High School Graduation
Interested in learning more about the LIGHHT Program or serving on the LIGHHT Advisory Council?
Email Carloe Moser, LIGHHT Program Coordinator, at cmoser@crosbyscholars.org or call us at (336) 725-5371.

Thank You to Our Supporters!