November 9, 2022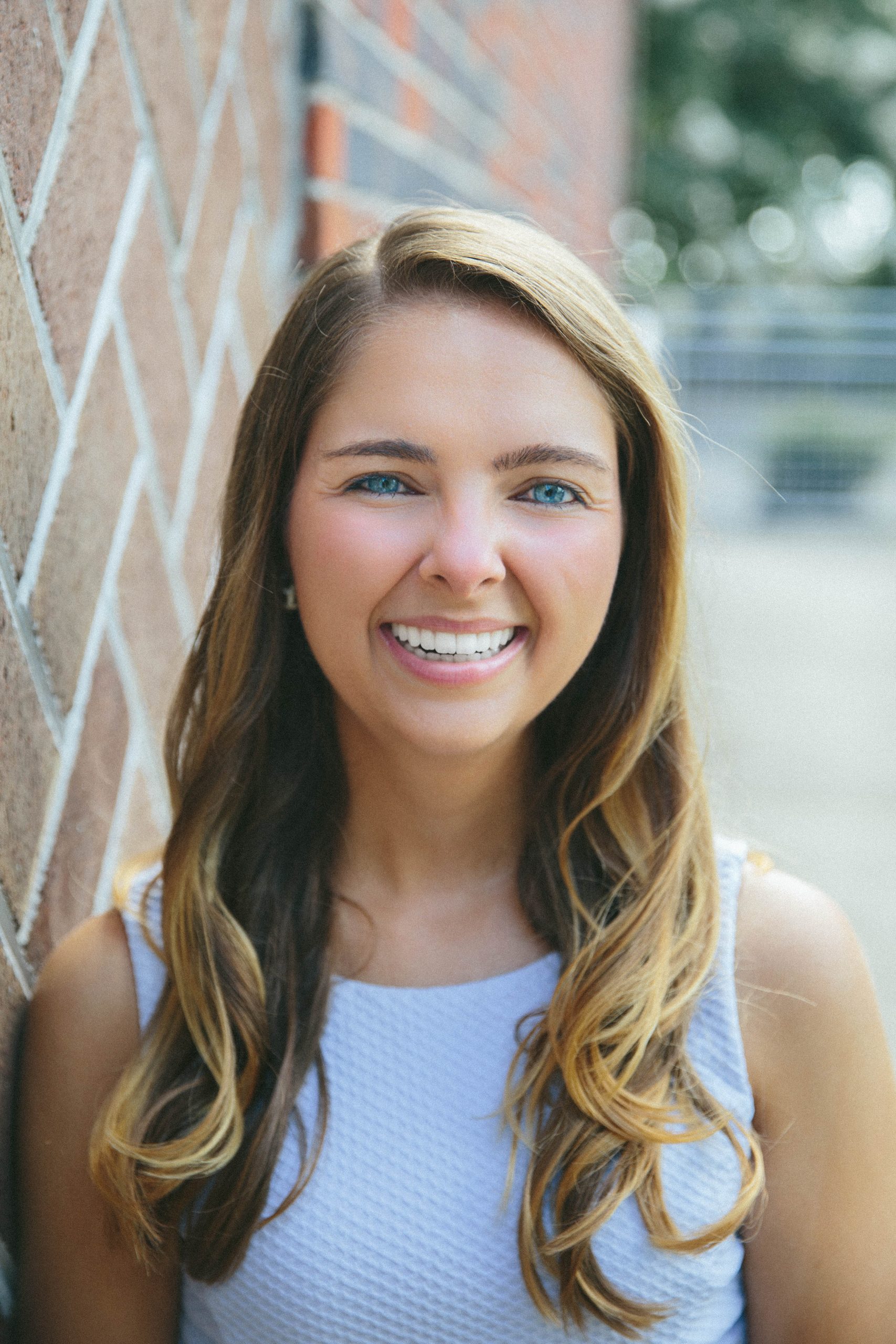 Winston-Salem, NC – Winston Under 40 recognized Hayley Sink, Crosby Scholars Community Partnership's Marketing and Engagement Officer, as one the community's top 25 outstanding leaders under 40 in 2022. 
Awardees "are excelling in their field, contributing to the community, and demonstrating strong leadership for Winston-Salem and Forsyth County," according to Winston Under 40.
"Crosby Scholars is so fortunate to have the energy, talent and enthusiasm that Hayley brings each day," said Mona Lovett, President & CEO of Crosby Scholars. "She is a Crosby Scholar Alumnus, and we are so proud tohave her on the team as we work to prepare the next generation of Crosby Scholars... For College. For Life."
Hayley, a first-generation college student, has boosted Crosby Scholars' community presence through her creativity in varied marketing tools, publications, communications, and PR that promotes Crosby Scholars' many programs. 
Crosby Scholars assists 6th to 12th grade students in Winston-Salem/Forsyth County public schools in preparing for successful college enrollment and other post-secondary educational opportunities. Hayley leads student engagement at Crosby Scholars, which requires each of our 11,000 students to complete at least two hours of community service annually.  Hayley has developed new opportunities and contacts for Crosby Scholars to learn and understand community needs. She connected Crosby Scholars to SPARK (Share Peace and Rekindle Kindness), a partnership that has provided additional service opportunities with an educational component, so students learn why what they are doing matters.
During COVID and the need for social distancing, Hayley reimagined Crosby Scholars' Senior Gala, our annual event that celebrates our graduating high school seniors and their families with approximately 1,000 attendees. To honor our seniors, Hayley coordinated the 2021 celebration at The Drive drive-in movie theater on the Winston-Salem Fairgrounds and in 2022, at The Winston-Salem Dash baseball stadium. 
Hayley manages Crosby Scholars' AmeriCorps VISTA members through the Winston-Salem Community Action Coalition. These are individuals interested in community-based work, such as poverty alleviation, economic development, education equity, or health and food justice. She creates positive learning experiences and opportunities that enable them to successfully contribute to Crosby Scholars' mission and feel a part of our overall team. She is also a member of Reynolda Rotary, where she serves as Co-Chair of the Scholarship Committee. She serves as Secretary of the Board for Moji Coffee, which employs and enriches lives of individuals with diverse abilities.  
"She brings out the best in her co-workers, and success follows for Crosby Scholars as a whole," said Angie Murphrey, Director of Development for Crosby Scholars. "It is her nature to offer assistance whenever possible. At a young age, Hayley brings a valuable balance of experience and new ideas to Crosby." 
About Crosby Scholars Community Partnership 
Since 1992, Crosby Scholars Community Partnership has helped students in public middle and high schools in Forsyth County prepare academically, personally, and financially for college admission and other post-secondary opportunities. Crosby Scholars is a community partner of Winston-Salem/Forsyth County Schools. In 2012, an alliance was formed with Goodwill Industries of Northwest North Carolina establishing Crosby Scholars as an independent affiliate of Goodwill, which has allowed Crosby Scholars to expand to serve Rowan and Iredell counties. 
With a 30-year history of providing career and college exploration, admissions and financial aid workshops, one-on-one advising services, college visits, community service opportunities, cultural experiences and over $900,000 in scholarships and Last Dollar Grants for college tuition annually, Crosby Scholars now serves more than 11,000 students each year and has over 13,000 alumni. In 2019, the National College Attainment Network awarded Crosby Scholars the College Access Organization Award of Excellence. 
To learn more about Crosby Scholars visit www.crosbyscholars.org or contact us at info@crosbyscholars.org or (336) 725-5371.
###